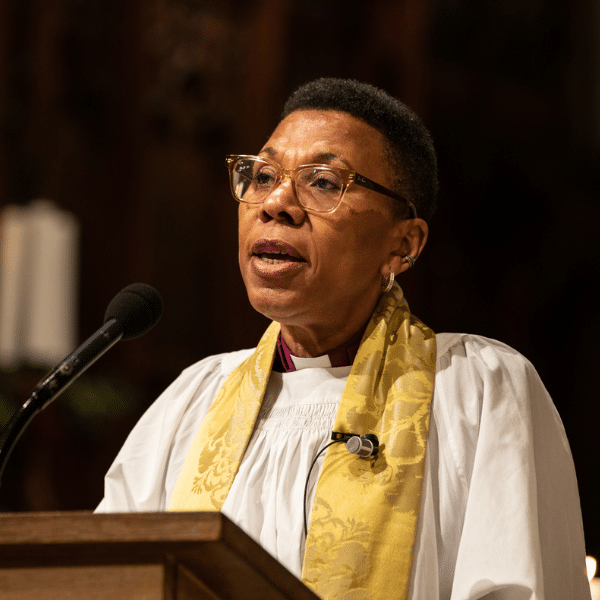 Bishop Rosemarie Mallett has served as the Bishop of Croydon since 2022. She was born in Barbados and grew up in the UK. She trained for ministry at the South East Institute of Theological Education (SEITE) and served her curacy at Christ Church, Brixton Road. She was ordained Priest in 2005. Bishop Rosemarie Mallett was educated at Sussex and Warwick Universities and before ordination was a research sociologist and academic specialising in international development and ethno-cultural mental health.
What are you excited about being a judge for the Michael Ramsey Prize?
"As someone who describes myself as a practical theologian, I am excited to be part of the relaunch of this Prize, which seeks to make the best current theological thinking available to a wide range of Christians, not just academic theologians, offering fresh insights to inspire and encourage reflection, prayer and action. However, I would also hope that the Prize winner would also be someone who can reach out beyond the Christian community to a wide range of people, including those who argue with the idea of God as well as those who say they are not really not bothered."
What are you hoping to find in selecting a winner for the Michael Ramsey Prize? Are there certain qualities or attributes that you're looking for? 
"Someone who can communicate concepts clearly and make God-thinking more accessible. Perhaps a disturber of status quos."
Do you have any recent theology book recommendations?
"You are Gods: On Nature and Supernature, David Bentley Hart, 2022″