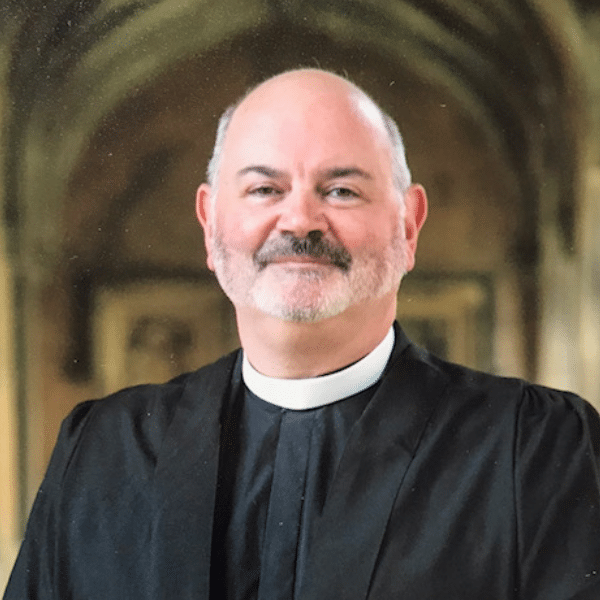 The Rev'd Dr Mark Oakley is Dean of St John's College, Cambridge, and Canon Theologian of Wakefield Cathedral. The previous winner of the Michael Ramsey Prize, and awarded the Lanfranc Award for Education and Scholarship by the Archbishop of Canterbury this year, Mark is a widely admired communicator. He is the author of several books and articles that explore the relationship of poetry and Christian belief, including The Splash of Words: believing in poetry. In December 2023, Mark takes up his new ministry as Dean of Southwark.
What are you excited about being a judge for the Michael Ramsey Prize?
"I'm always excited when fresh language is being explored for theology to be resonant to a wide and ready readership. It will be a real pleasure to identify work that is insightful and provokes new perceptions, as well as takes us beyond the shallows."
What are you hoping to find in selecting a winner for the Michael Ramsey Prize? Are there certain qualities or attributes that you're looking for? 
"I'm looking for writing that is resonant, with some sparks of new life, as well as being rooted in the wisdom of the tradition's inheritance. I'm hoping it will be accessible enough to be read outside of specialist circles, and have a depth that people will want to return to."
Do you have any recent theology book recommendations?
"It is not that recent, but I'm currently immersing myself again in 'The Oxford Handbook of English Literature and Theology' (Hass, Jasper and Jay). There are some wonderful essays here, opening up the generative fusion of literature and theological imagination."