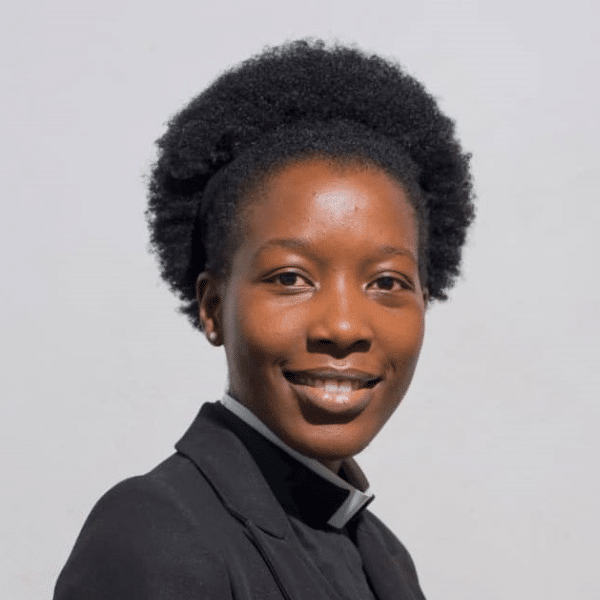 Cathrine Ngangira was born and raised in Zimbabwe. She is the Priest in Charge of Boughton under Blean with Dunkirk, Graveney with Goodnestone and Hernhill in Canterbury Diocese. Along with parish ministry, she is a member of the USPG's Fellowship of Anglican Scholars of Theology and St John's College Council. She has interests in Christian Leadership, Spirituality and Mission. She is experienced in working with the Anglican Communion Youth Network and Young Anglican Theology project.
What are you excited about being a judge for the Michael Ramsey Prize?
"I'm excited about reading the work of remarkable writers who have something theologically sound and valuable to say about the Church and the world today. I hope I will be inspired to deepen my faith in Jesus and engage in discipleship."
What are you hoping to find in selecting a winner for the Michael Ramsey Prize? Are there certain qualities or attributes that you're looking for? 
"A piece of work that stimulates the reader to think, invites them into dialogue, and encourages practical action in their lives. The author's voice – accessible and memorable."
Do you have any recent theology book recommendations?
"Holy Imagination: A Literary and Theological Introduction to the Whole Bible by Judy Frentress-Williams
Hopeful Influence: A Theology of Christian Leadership by Jude Padfield"